Recycled Products
Reclaimed oil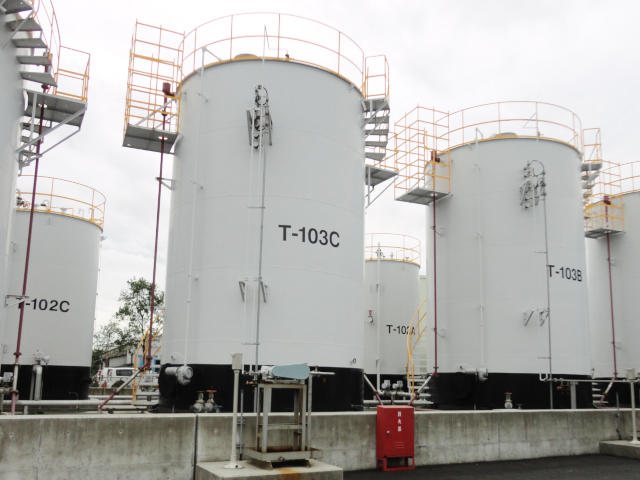 Waste oil such as waste engine oil, which we have collected from customers, is thermally recycled as reclaimed oil through a recycling process at our distillation facilities.
Features of reclaimed oil
The calorific value per liter is equivalent to A-type heavy oil.
The sulfur content is lower than A-type heavy oil
The unit price is low.
Regenerated ethylene glycol
EVERCLEAN has devised a system in which waste LLC is collected primarily from automobile-related companies and refined through distillation facilities to remove water, oil, and other additives. This allows us to produce regenerated ethylene glycol having a purity of at least 99.9%.
A recycling system that is a first for Japan
[Patent number] 4675569
[Title of invention] Purification method of ethylene glycol
Waste LLC is generally treated as waste alkali. It is neutralized and incinerated.However, using a proprietary processing method, we have implemented a recycling system called Material Recycling.
This waste LLC recycling system is highly regarded as an excellent technological development that contributes to the reduction, reuse, and recycling of waste.